Stoop!d Monkey is a character in Get Ready.   
| Name | Stoop!d Monkey |
| --- | --- |
| Type | Grass-Ground |
| Gender | Male |
| Allies | Closing Logos, Digitals |
| Enemies | FGG |
| Alliance | Good |
| Group | Closing Logos |
| Other Names | none |
Appearance
Edit
Stoop!d Monkey is a dark brown (or chesnut in some appearances) monkey with 3 sprigs of fur atop his head, an black (or sometimes light blue) dot pupils.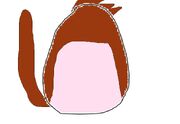 Personality
Edit
Stoop!d Monkey is a very happy-go-lucky kinda guy, and also quite curious. He'll find a stupid thing to do with just about anything you give him, so he may have to be monitored.
Ad blocker interference detected!
Wikia is a free-to-use site that makes money from advertising. We have a modified experience for viewers using ad blockers

Wikia is not accessible if you've made further modifications. Remove the custom ad blocker rule(s) and the page will load as expected.