Shifty is a character in Get Ready.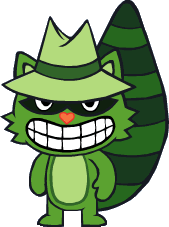 | Name | Shifty |
| --- | --- |
| Other Names | none |
| Gender | Male |
| type | Grass-Rock |
| allies | Happy Tree Friends, Digitals |
| enemies | ANYONE HOLDING A SHINY OBJECT!!!! |
| alliance | good |
| group | Happy Tree Friends |
Appearance
Edit
He is a green raccoon with black stripes just like Lifty , but he wears a hat to keep them apart. 
Personality
Edit
He likes to swipe shiny objects from others and boss around his twin Lifty. 
Other Notes
Edit
He is known as the Thief Raccoon creature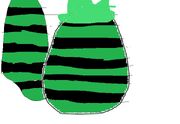 Ad blocker interference detected!
Wikia is a free-to-use site that makes money from advertising. We have a modified experience for viewers using ad blockers

Wikia is not accessible if you've made further modifications. Remove the custom ad blocker rule(s) and the page will load as expected.