Lumpy is a character in Get Ready.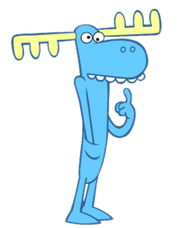 | NAme | Lumpy |
| --- | --- |
| Other names | Dummy, Antlers, No Brain |
| Gender | Male |
| Type | Grass-Ground |
| Allies | Digitals |
| Enemies | Proffesor Auguste |
| Alliance | Good |
| group | Happy Tree Friends |
Appearance
Edit
Lumpy is a blue moose with Yellow antlers, one pointing up and the other pointing down. Several round teeth poke out from his upper jaw, and he lacks the pac-man shaped pupils the other characters have.
Personality
Edit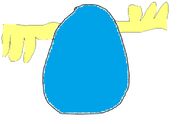 Lumpy can be ignorant and absent minded sometimes, and usually needs assistance from other characters. 
Ad blocker interference detected!
Wikia is a free-to-use site that makes money from advertising. We have a modified experience for viewers using ad blockers

Wikia is not accessible if you've made further modifications. Remove the custom ad blocker rule(s) and the page will load as expected.