Kaai Yuki is a character in Get Ready.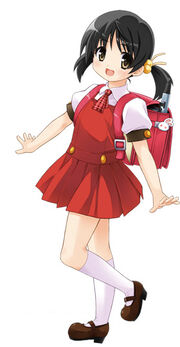 Appearance
Edit
A lightskinned, blackheaded elementary school female with a red dress and tarnished amber eyes.
Personality
Edit
She loves to pretend and draw.
Oliver
has a crush on her.  According to Otaku Gallery: "Yuki-chan is the first female vocaloid to have a child voice provider~ This means that her voice is naturally high instead of artificially tuned up so it's very soft and natural sounding when she reaches high notes."
Ad blocker interference detected!
Wikia is a free-to-use site that makes money from advertising. We have a modified experience for viewers using ad blockers

Wikia is not accessible if you've made further modifications. Remove the custom ad blocker rule(s) and the page will load as expected.